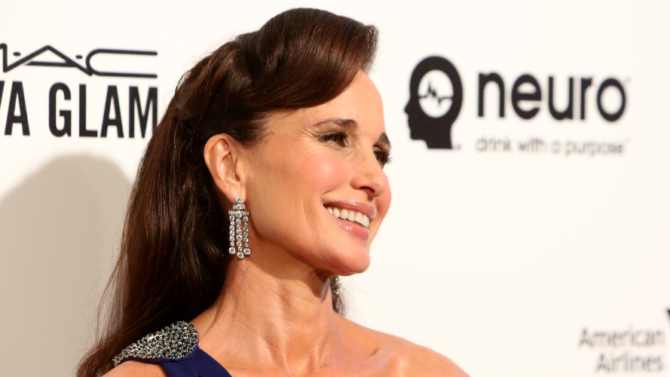 Luego de una extensa búsqueda, Andie MacDowell fue la elegida para protagonizar el piloto de Model Woman, serie que está siendo desarrollada por la cadena ABC.
La producción, que se inspira en el libro escrito por Robert Lacey titulado Model Woman: Eileen Ford and the Business of Beauty, toma lugar a finales del año 1970.
MacDowell será la encargada de darle vida al papel protagónico de Eileen Ford, personaje que crea una agencia de modelaje y lucha por la defensa de los derechos de las modelos, para que tuvieran dignas condiciones de trabajo y recibieran un pago justo en su profesión, destacando al negocio del modelaje como un negocio real.
Esta actriz vivió su estreno en la pantalla grande en 1984, cuando formó parte del filme Greystoke: The Legend of Tarzan, Lord of the Apes. En 1989 , la también modelo actuó en la exitosa cinta Sex, Lies, and Videotape, y el año siguiente participó en Green Card. Ambos filmes fueron nominados a los premios Golden Globe. Sin embargo, su participación más conocida ocurrió en 1994 cuando, junto a Hugh Grant, protagonizó la película Four Weddings and a Funeral.