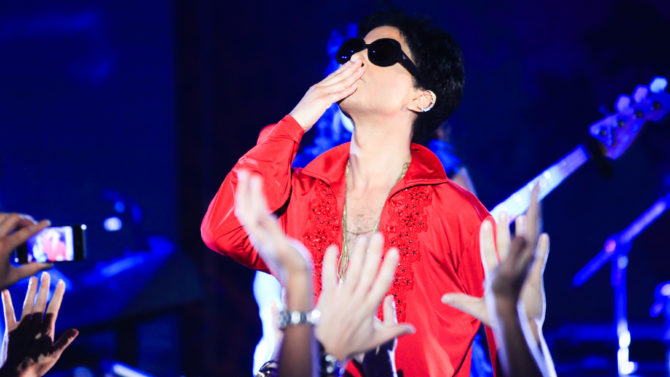 El cantante Prince formará parte del Apollo Theater's Walk of Fame, en Nueva York. El anuncio fue dado a conocer este miércoles, 4 de mayo, por los encargados del teatro.
La placa con el nombre de Prince, quien fue encontrado sin vida en el elevador de su casa el pasado 21 de marzo, compartirá espacio con artistas como Aretha Franklin y Michael Jackson.
Esta conmemoración se llevará acabo el 13 de junio durante la undécima edición de la Spring Gala del Apollo Theater, evento en que el se celebrará la entrada del intérprete de "Purple Rain" al Paseo de la Fama del recinto.
VER TAMBIÉN Los amores de Prince [FOTOS]
No hay duda de que Prince se ganó su puesto en este teatro, se trata de una persona a quien la revista Rolling Stone describe como "uno de los los artistas más influyentes del rock and roll".
Por otro lado, hoy también se reportó que la Administración para el Control de Drogas (DEA) se unió a la investigación de la muerte de Prince.
El cuerpo del intérprete de "1999", de 57 años, fue sometido a una autopsia, de la cual aún se esperan los resultados. Sin embargo, fue cremado, en una ceremonia íntima, a pocos días de su muerte.