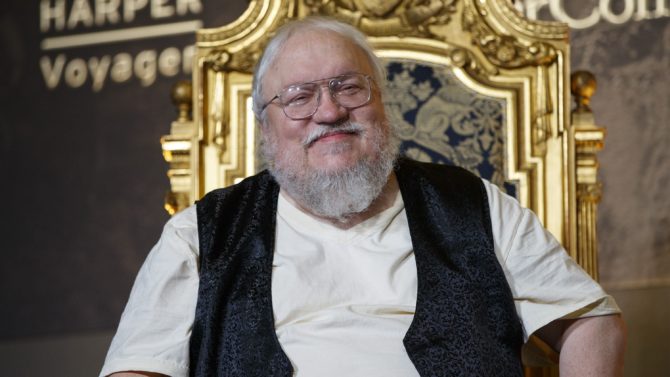 George R.R. Martin, mundialmente conocido por ser el autor detrás de la saga de Game of Thrones, podría muy pronto tener un nuevo proyecto entre manos.
De acuerdo a información recogida por Variety, Universal Cable Productions ha adquirido los derechos para desarrollar la antología titulada Wild Cards. Así lo anunció este sábado 6 de agosto el famoso escritor en su blog oficial: "Tenemos unas emocionantes noticias para todos los fanáticos de Wild Cards", aseguró Martin.
Debido al acuerdo de exclusividad que actualmente mantiene el autor con HBO, Martin no actuará directamente en el proyecto. En su lugar, Melinda Snodgrass, cuyos créditos incluyen Star Trek: The Next Generation y The Outer Limits, y Gregory Noveck, servirán como productores ejecutivos de este nuevo seriado.
Wild Cards narra el desarrollo de un brote de un virus alienígena capaz de mutar a los que son infectados. Los sobrevivientes tienen dos opciones: ser paralizados o adquirir poderes sobrehumanos. Esta saga posee 22 volúmenes y su primer libro fue publicado en 1987.
Universal Cable Productions es la productora detrás de Mr. Robot, Colony y Suits de USA; 12 Monkeys, The Magicians y Killjoys de SyFy; y The Royals del canal E!, entre otros.