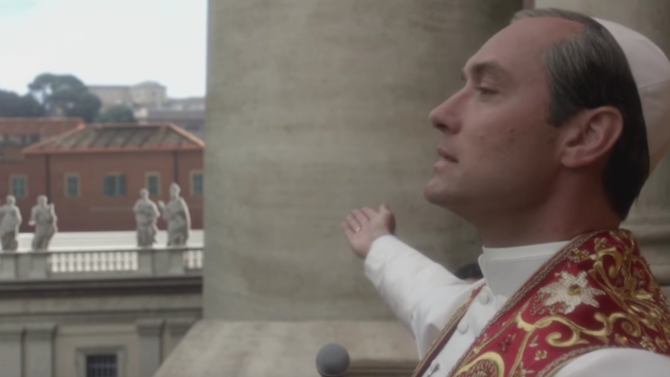 Jude Law encarna al Sumo Pontífice Pío XIII, el primer Papa estadounidense en la historia, en el nuevo tráiler de la esperada miniserie de HBO: The Young Pope.
Este nuevo proyecto de 10 episodios nace de la mano de Paolo Sorrentino y narra el comienzo de este pontificado, cuyo período estuvo marcado por un pensamiento ultra conservador. La reconocida actriz Diane Keaton también actúa en la miniserie, en el papel de la Hermana María, una monja estadounidense que vive en la Ciudad del Vaticano.
"Eligieron a un Papa que no conocían, y hoy comienzan a entender", se escucha decir al personaje de Law. Aquí puedes ver el nuevo tráiler de The Young Pope:
Silvio Orlando, Scott Shepherd, Cécile de France, Javier Cámara, Ludivine Sagnier, Toni Bertorelli y James Cromwell también forman parte de esta nueva serie.
The Young Pope, una coproducción de Italia, Estados Unidos, España, Gran Bretaña y Francia, será estrenada a través de Sky el 27 de octubre. Su fecha debut en los Estados Unidos no ha sido aún confirmada.