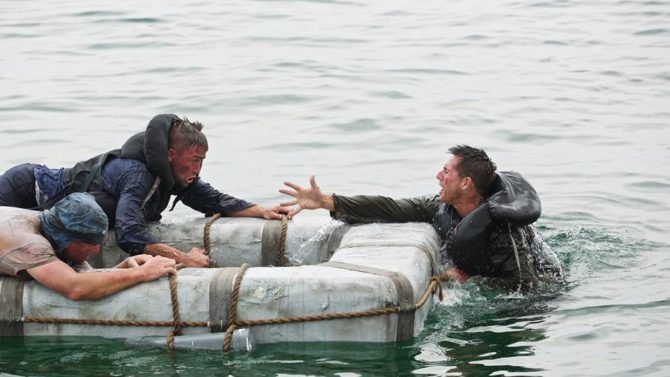 Este viernes fue lanzado un nuevo tráiler promocional de USS Indianapolis: Men of Courage, cinta protagonizada por Nicolas Cage, basada en una historia real.
Mario Van Peebles es el director de este nuevo filme, que narra los trágicos hechos del grupo de tripulantes del crucero de la armada estadounidense USS Indianápolis, quienes quedan abandonados en el Mar de Filipinas durante 5 días luego de entregar las bombas atómicas que eventualmente finalizarían la Segunda Guerra Mundial. Después de sufrir un atentado, los tripulantes deben esperan a ser rescatados mientras padecen de sed extrema, exposición al sol, hambre, y constantes ataques de los miles de tiburones que abundan en las peligrosas aguas.
De los más de 1,100 soldados que se encontraban en este barco, solo 317 lograron sobrevivir. Aquí puedes ver el tráiler oficial de USS Indianapolis: Men of Courage:
Tom Sizemore, Thomas Jane, Cody Walker y James Remar también actúan en esta cinta basada en hechos históricos. La fecha de estreno del filme no ha sido aún anunciada.