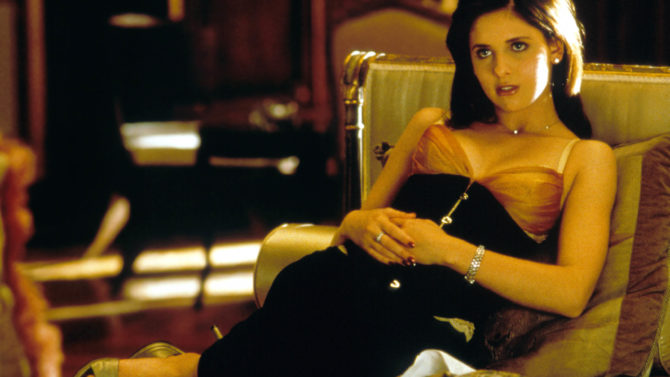 Hace sólo unos meses, NBC anunció que se encuentra desarrollando una secuela televisiva de la exitosa película de los noventa, Cruel Intentions. Ahora, según publicó Deadline, Sarah Michelle Gellar podría retomar su papel de la despiadada Kathryn Merteuil en este nuevo reboot para la TV.
La taquillera cinta original de 1999 estuvo protagonizada por Ryan Phillippe, Reese Witherspoon, Selma Blair y Gellar. En esta nueva entrega, Kathryn estaría de regreso para tratar de tomar control de Valmont International, no sin dejar de manipular a su sobrino, Bash Casey, el hijo de Anette (Witherspoon) y del difunto Sebastian Valmont.
Roger Kumble, director de la entrega cinematográfica, dirigirá el piloto de la nueva serie. Los productores ejecutivos del proyecto son Lindsey Rosin y Jordan Ross, quienes también crearon un musical de la película que fue exhibido en Los Ángeles, California.
Todavía no está confirmado si la protagonista de Buffy The Vampire Slayer dirá un sí definitivo a esta serie, pero lo que sí se sabe es que Gellar se encuentra actualmente leyendo el guión. Recientemente pudimos ver a esta estrella en el misterioso show Ringer, y en la comedia de CBS The Crazy Ones.