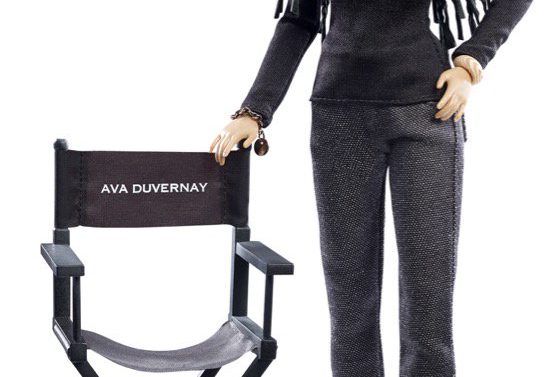 The Ava DuVernay Barbie is now on sale, thanks to Mattel Toys and the director's fans that petitioned for the doll to be made available to the public. Selma director shared the picture of her Barbie via Twitter on Sunday and announced that she will be donating all proceeds to the nonprofit organizations Color for Change and Witness.
The "Ava Barbie" is part of the "Sheroes" collection, which was introduced by the toymaker last April during the Variety "Power of Women" luncheon, in New York.
"Barbie has always represented that girls have choices, and this spring we are proud to honor six Sheroes who through their trade and philanthropic efforts are an inspiration to girls," said general manager of Barbie, Evelyn Mazzocco, in a statement last Spring.
Other women who were part of the "Sheroes" collection include actress Emmy Rossum, Broadway star Kirsten Chenoweth, Lucky magazine editor Eva Chen, fashion designer "Mayhem" Keiser and singer Trisha Yearwood.
In 2015, DuVernay became the first African-American woman to be nominated for an Oscar in the category of Best Picture with her film Selma. The DuVernay-inspired doll is available for purchase online, at TheBarbieCollection.com.