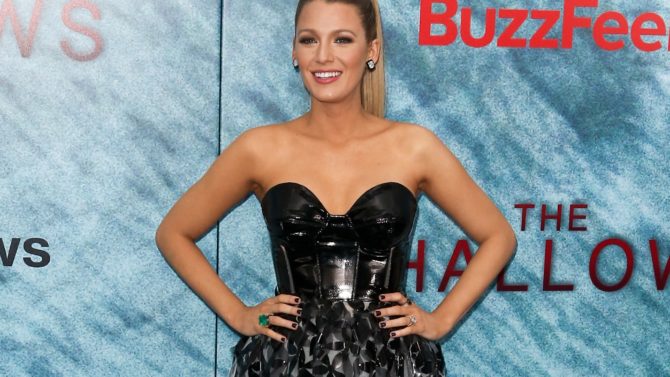 Blake Lively has been making the media rounds this week in support of her new film, The Shallows, which opens in theaters June 24. On Tuesday, Lively sat down for a chat with Entertainment Weekly's Jess Cagle, who asked her about the possibility of re-teaming with America Ferrera, Amber Tamblyn and Alexis Bledel for a third installment of the popular Sisterhood of the Traveling Pants.
"The four of us are still best friends and to be able to create something together again has always been a dream of ours," she said. "But it would have to be something that really made sense. If you wait this long to do a third movie, it needs to honor the story and the legacy."
She added, "I was sixteen and played a 16-year-old when I did the first film and now I'm 28 and I'd be playing a 28-year-old or whatever age we end up being for the movie if we did it. So we wouldn't be making movies for 16-year-olds again. We'd be making a movie trusting that our audience grew up with us. I think that would be an interesting thing for us to explore."
All four women were teenagers when they began shooting the film, which tells the story of four best friends who, for the first time, spend the summer apart from one another and to keep in touch, they share a magical pair of jeans that fits each one of them perfectly. The second film followed the young ladies as they graduated high school and went off to college. So a third film that follows them into adulthood would be the perfect third part for the series.
None of the three other actresses have commented.