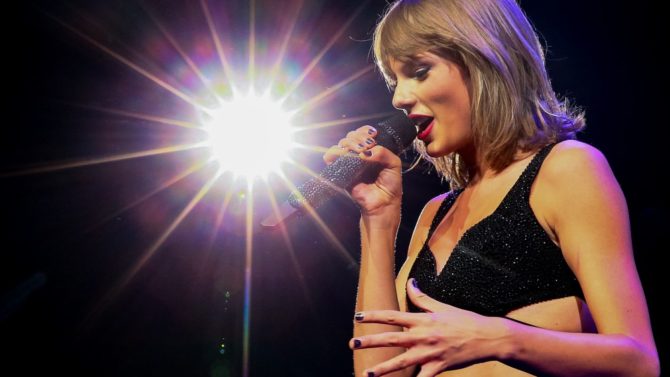 Taylor Swift estrenará el video musical de su más reciente sencillo titulado "Out of the Woods" durante la programación especial del evento Dick Clark's New Year's Rockin' Eve With Ryan Seacrest este 31 de diciembre a través de la señal de la cadena ABC.
La mega estrella confirmó la noticia a través de sus redes sociales. Aquí puedes ver los mensajes que publicó:
"Out of the Woods" será el sexto sencillo que se desprende de su celebrado álbum 1989. Anteriormente, la cantante estrenó los videos musicales para sus temas "Shake It Off", "Blank Space", "Style", "Bad Blood", y "Wildest Dreams", los cuales ya han sido todo un éxito entre sus fans.

En octubre, Swift cerró la gira estadounidense de 1989 con la ayuda de Idina Menzel. En esa ocasión, las intérpretes brindaron una versión de la popular canción de Disney "Let It Go". La cantante llevará ahora su exitosa gira 1989 a Singapur, China y Australia.