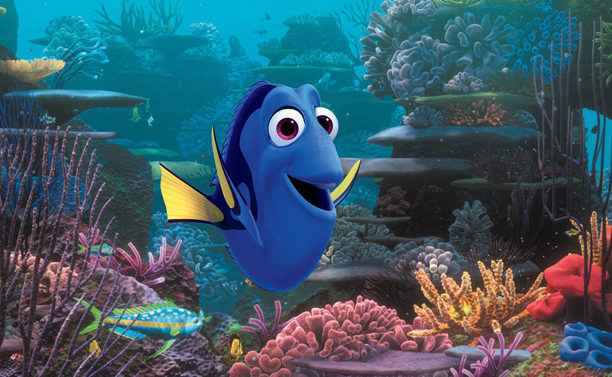 Pixar released a new teaser for Finding Dory that celebrates moms all around the world. In the clip, Dory embarks on a journey to find her parents.
"I can't believe I'm gonna see my parents," Dory says in the teaser, voiced by Ellen DeGeneres.  "I mean, we have so much to catch up on, not that I remember any of it or anything that we did together."
The film, directed by Andrew Stanton, will focus on Dory's quest to find her long-lost family. Other actors lending their voice for this deep sea adventure include, Idris Elba, Dominic West, Ed O'Neill, Diane Keaton, Eugene Levy, Katilin Olson, Albert Brooks, and Ty Burrell.
"There are a lot of big animated films that are important to people, but [Finding Dory] seemed to really, at least for me and a lot of people that I know, break new ground," Burrell told Entertainment Weekly in a recent interview. "There's always a deeper message with Pixar, and so much of it [in Finding Dory] is that these characters are trying to find faith in themselves …They're trying to overcome their insecurities in order to help somebody in need."
Finding Dory hits theaters on June 17, 2016.