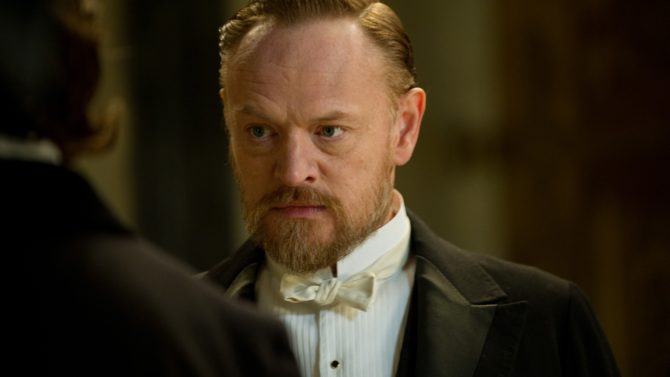 Richard Harris played the role of headmaster Albus Dumbledore in the first two big screen adaptations of the Harry Potter books by J.K. Rowling before his untimely death in 2002. So it's only natural that fans would want his son Jared Harris play the younger version of the powerful wizard in the new Fantastic Beasts series. Rumors reached Harris and he addressed them during a recent interview with The Evening Standard.
"They're obviously thinking about it," Harris told the publication in an interview shared on Friday. "I haven't heard anything and I don't expect to. It's not up to me."
Adding, "Having seen [fan campaigns] before I find that [film bosses] don't like to have their hands forced," he said. "These campaigns almost always go in a different direction."
Harris is right and you needn't look further for an example than the fan campaigns to make Idris Elba or Tom Hiddleston the new James Bond. The team behind the films continue to woo current Bond star Daniel Craig even though he has stated publicly that he no longer wants to play the role. There were also the fan campaigns supporting Ian Somerhalder or Matt Bomer for the role of Christian Grey in the Fifty Shades of Grey films which also didn't work because Jamie Dornan was selected.
No matter who filmmakers decide to go with when casting a young Albus Dumbledore, the one great thing is that audiences will finally be able to see the beloved character in his early years and discover how he became such a grand wizard later on in life.