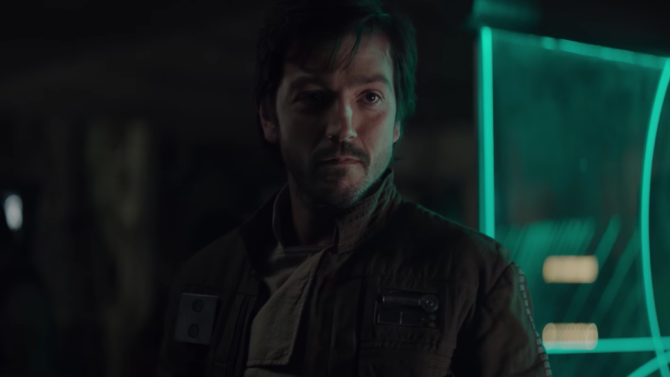 A terminally ill man named Neil Hanvey wants nothing more than to see Rogue One: A Star Wars Story before he loses his battle with cancer. So his wife started a campaign to make that dream come true. The London-based couple are getting the support of some very big names including Rio Olympics 2016 Mountain Bike Manager Paul Davis and Star Wars fan podcast The Cantina Cast.
And now, one of the biggest names from the series is helping to bring the campaign even more attention by retweeting messages in support.
The illustrator was given eight months to live in April, but the film won't be released until December. So the only way he'll be able to see it is if the filmmaker's grant his dying wish. A longtime fan of the series created by George Lucas, Hanvey has used his talent to create illustrations with many visual elements from the series.
To support this campaign, use the official hashtag set up by the family #RogueOneWish .
Rogue One is the first stand-alone Star Wars Anthology film and will be directed by Gareth Edwards and stars Diego Luna, Felicity Jones, Forest Whitaker, Mads Mikkelsen, and Ben Mendelsohn.
The film is set in the Star Wars universe shortly before the events of A New Hope, the story will center on a group of Rebel spies on a mission to steal the plans for the Galactic Empire's new weapon, the Death Star.