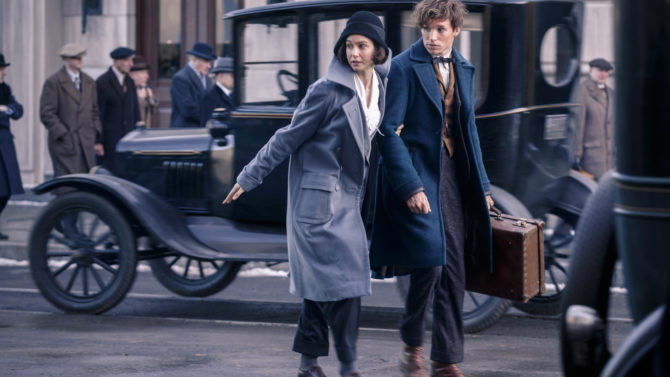 Harry Potter fans were left with a gaping hole when all the books about 'the boy who lived' had been adapted to the big screen. But what about the books within the books/films? Author J.K. Rowling had more of the magical world to explore offering audiences a closer look into the world within the world. Specifically, the witches and wizards that live in America.
In Fantastic Beasts and Where to Find Them, fictional author Newt Scamander (Eddie Redmayne) will take viewers on a global excursion to find and document an extraordinary array of magical creatures. During a trip to New York City in 1926, Scamander visits the Magical Congress of the United States of America (MACUSA) for a meeting with an important official. When magical creatures escape from an expanding briefcase wizarding authorities go after Scamander.This mistake will affect both the wizarding community and No-Maj (American Muggle) relations.
Scamander fights to right all the wrongs and the horrors of the resultant increase in violence, fear, and tension felt between magical and non-magical people.
The film is directed by David Yates and co-stars Colin Farrell, Ron Perlman, Jon Voight, Katherine Waterson, Samantha Morton, Ronan Raftery, and Ezra Miller.
Fantastic Beasts and Where to Find Them opens in theaters on November 18.