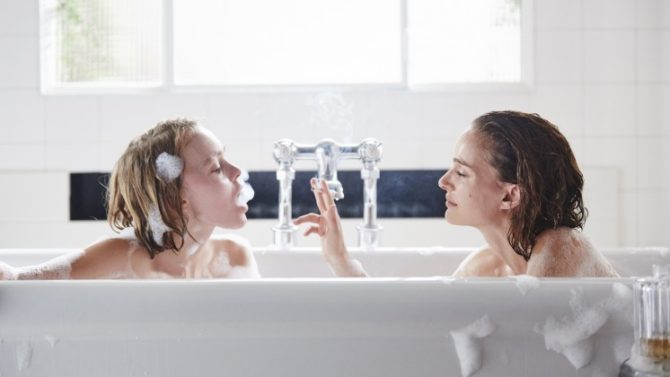 Natalie Portman and Lily-Rose Depp are putting their knowledge of the French language to good use. The duo star in the international trailer for the upcoming release Planetarium, where they play sisters Laura and Kate Barlow who are believed to possess the supernatural ability to connect with ghosts in the 1930's.
Both actresses have connections to France, Natalie has been married to Frenchman Benjamin Millepied since 2012. The pair has a son together Aleph, who today is 5-years-old. They met when Portman starred in the 2009 film Black Swan, where Millepied worked as the choreographer. Depp was born in Paris in 1999 and is the daughter of French singer, actress, and model Vanessa Paradis and American actor Johnny Depp.
Planetarium is directed by Rebecca Zlotowski (Grand Central) and co-stars Louis Garrel, Emmanuel Salinger, Amira Casar, and Pierre Salvadori. The fantasy drama is set to make its debut at the Toronto International Film Festival. It's currently looking to secure U.S. distribution.
If you're in Toronto and attending the festival, you can screen the film from September 10-11 or September 16-17. Other release dates include the London Film Festival on October 12 or the French premiere on November 16.