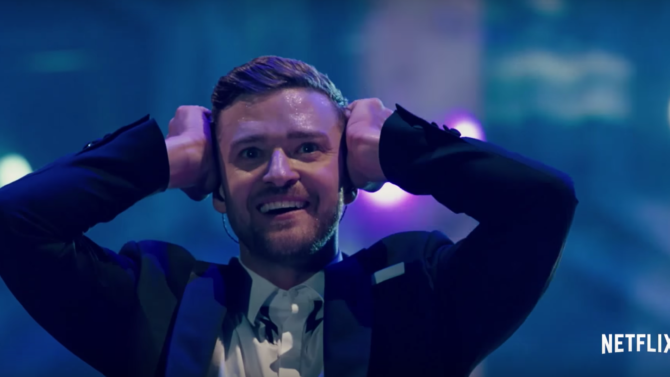 En solo semanas Netflix estrenará Justin Timberlake + The Tennessee Kids, un documental que presenta parte de la historia de la carrera del cantante de pop.
Con el estreno pautado para el próximo miércoles, 12 de octubre, este martes se lanzó el primer tráiler del proyecto dirigido por el reconocido cineasta Jonathan Demme (ganador del premio Oscar por la película The Silence of the Lambs).
Según diferentes medios, la película se enfoca en la última etapa de la gira 20/20 Experience World Tour, la cual se celebró en el MGM Grand Garden Arena de Las Vegas. Aunque también presenta imágenes de las presentaciones de Justin Timberlake en otras ciudades. Recordemos que su gira estuvo compuesta por 134 shows en dos años.
Durante su gira de conciertos, Timberlake estuvo acompañado por los 25 miembros de la banda The Tennessee Kids. En con quienes desarrolló una estrecha relación, hecho que se confirma a través de este documental.
Justin Timberlake + The Tennessee Kids, dirigido por Gary Goetzman (merecedor de cinco premios Emmy por proyectos como Band of Brothers y John Adams), tuvo su lanzamiento el pasado 13 de septiembre en el Festival de Cine de Toronto. Ahora forma parte del contenido exclusivo de Netflix.