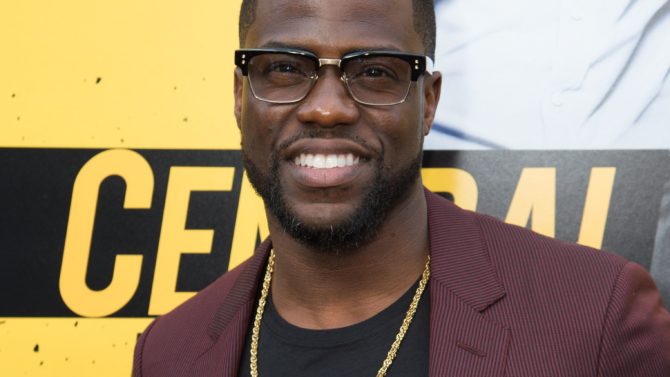 Kevin Hart jumped off the big screen to perform for his hometown fans (53,000 to be exact) at the Lincoln Financial Field, as part of his What Now tour last summer. The global tour —which took the comedian to 112 cities, 13 countries and five continents— made Hart more than $100 million. His performance in Philly however, was a special one, and marked his only stadium performance on the tour.
"I'm going to do it with the love of my city," Hart told Michael Barkann and Rob Ellis on Philadelphia's 94 WIP ahead of his performance. "At the end of the day, I bleed Philadelphia. I'm only doing one stadium on this tour and that's Philadelphia. I didn't want to do it anywhere else."
He added, "I am who I am because of Philadelphia," Hart explained. "You take Philly away, I'm nowhere near the talent that I am."
For his new film What Now, Hart took all the best footage from the show in Philly and gave it the theatrical treatment with an intro worthy of a Hollywood blockbuster. As much as the comedian enjoys doing stand-up this might be his last stand-up tour.
"I don't know if I'm ever going to go out and do it again," Hart told theater owners at CinemaCon, according to Variety, adding that it was "my last f..ing tour."
Hart joins Dwayne "The Rock" Johnson on the big screen in the comedy Central Intelligence, premiering June 17.