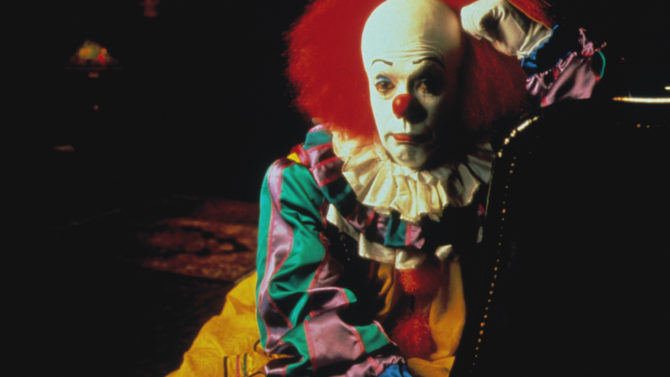 It's official, the 80's are back! Not only has the horror genre gone through a resurgence this year, but producers are making sure we're visually reminded of the era as well. Netflix's Stranger Things starring Winona Ryder is the perfect example of how this formula has worked to create a hit that has captured the attention of fans and filmmakers alike.
Stephen King's terrifying clown Pennywise is set to make his big-screen debut on September 8, 2017, in a remake of the popular 1990 miniseries It. Producer Dan Lin discussed what fans can look forward to briefly with Collider during the TCA Summer Presentation, though you needn't look further than the aforementioned Netflix drama.
"I think a great analogy is actually Stranger Things, and we're seeing it on Netflix right now, Lin told Collider. It's very much an homage to '80s movies, whether it's classic Stephen King or even [Steven] Spielberg. Think about Stand by Me as far as the bonding amongst the kids. But there is a really scary element in Pennywise."
Lin also discussed the casting of Bill Skarsgard in the role of the demonic clown first made memorable by Tim Curry.
"His build is really interesting. he's really tall and lanky, and feels a little clown like in his movement," Lin said about Skarsgard. "When he came in — we had a lot of different actors read, and when he came in he had a different spin on the character that got us really excited. You've had Heath Ledger doing almost a clown joker, you've seen obviously Tim Curry as a clown. We wanted someone who created a Pennywise character that would stand on its own and Bill came in and created this character that frankly freaked us out."