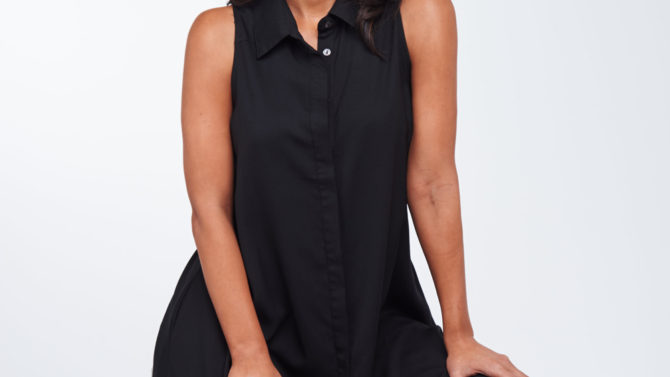 She's known for her role in HBO's Ballers and for playing badass FBI agent Natalie Vasquez on ABC's Quantico. But it's her upcoming film Lost and Found en Cuba what has Anabelle Acosta most excited these days. The film tells the story of a materialistic advertising executive who finds herself stranded in Cuba while visiting her family for the first time.
"I was actually born in Havana. My parents came to the United States when I was very young, and I have never been back. But now, I'm about to start shooting a movie about a girl whose family is from Cuba, but she grew up here. She ends up going back to Cuba and kind of finding herself. It's a story that's very close to me," the actress tells Variety Latino.
Acosta, who is being honored by Variety Latino as one of the '10 Latinos to Watch' of 2016, adds: "The fact that I never thought about going back to Cuba has always been a very sensitive topic between my parents and I because they left Cuba trying to find freedom and a better future for myself and for them as well. That's why having the opportunity to film this movie is very is interesting and amazing."
The film is set to go into production in November with Regina Don serving as director. The cast, which also includes legendary actress Adriana Barraza, will spend five weeks in Puerto Rico and two days in Cuba.
From looking at her credits, it could be assumed that success in this industry came easy for Acosta, but it didn't. Although she admits she always knew acting was her calling, Acosta is part of a big group of Latinas who have had to prove themselves in Hollywood.
"We have proven ourselves," she said. "I think becoming an actor is difficult and hard enough because there's so many people out there for only one role. But we're starting to break the idea that the world or Hollywood maybe has about what a Latina is. I think that's pretty cool."
For proof of this, you needn't look further than her character in the hit ABC series Quantico. Vazquez isn't a typical FBI agent, she's a strong woman who's not afraid of getting hurt or going the extra mile to get what she wants.
"[Latinas] have shown that we can carry strong roles and that we are not that stereotype with the typical heavy accent," she explained. Adding her experience filming Quantico was amazing since it was "a lot of heavy drama, action and stunts, which was so much fun. It was a lot more challenging and a lot tougher to shoot than Ballers, but it was great".