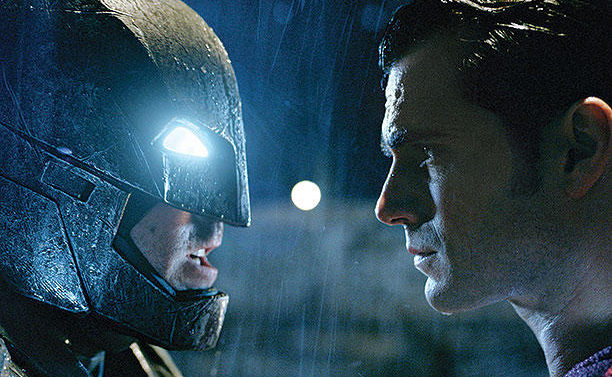 Warner Bros. estrenó un nuevo adelanto de la esperada cinta Batman v Superman: Dawn of Justice. En el clip de 30 segundos, Superman tiene un encuentro cercano con el icónico batimóvil, que deja al hombre murciélago más que enfurecido.
"Dime, ¿tú puedes sangrar?", es la pregunta que le hace Batman al hombre de hierro. Haz clic a continuación para que no te pierdas este oscuro adelanto promocional para la TV:
Por si fuera poco, el estudio cinematográfico también reveló un segundo spot publicitario en el que vemos a un entusiasta Lex Luthor, presenciando una conversación entre los alter egos de los protagonistas de esta cinta: Bruce Wayne y Clark Kent.
Esta película protagonizada por Henry Cavill y Ben Affleck contó con la dirección de Zack Snyder. Jesse Eisenberg será el encargado de darle una nueva cara al famoso villano de esta historia. Gal Gadot, Jeremy Irons, Amy Adams, Laurence Fishburne, Scoot McNairy, Diane Lane y Holly Hunter completan el elenco de este filme del universo de DC Comics.
Batman v Superman: Dawn of Justice llegará a los cines el 25 de marzo.