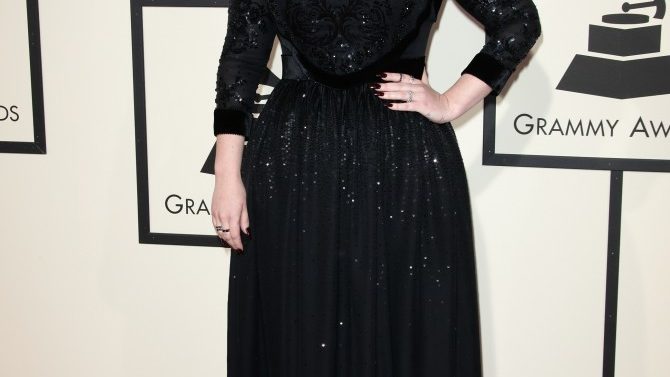 During an appearance on The Ellen DeGeneres Show on Thursday, Adele revealed that she cried the entire day after her Grammy performance.
"During changeover and the ad break, the microphones fell onto the piano strings, which is what the guitar noise was – some people thought it was [Justin] Bieber rehearsing but it wasn't him," she joked. "And it just kinda put the whole thing off, really."
The singer explained she noticed there was something wrong but that it was out of her hands.
"I knew where the mic was and I wanted to turn around and lift it up, but I froze," she said. "But I actually felt like it went well … I'm always a bit pitchy anyway."
After the performance Adele said she left the stage feeling embarrassed.
"I cried pretty much all day [Tuesday]," she said, while also admitting that she suffers from stage fright. "In fairness, I would've cried if it had gone really well as well. … I kept spontaneously bursting into tears yesterday but it was all right, I'm fine. The more successful I get, the more pressure there is – really. I don't feel like it could go that much worse than the Grammys, though. So I feel like I'm alright now. Anything that happens is like, 'Dust it off.'"