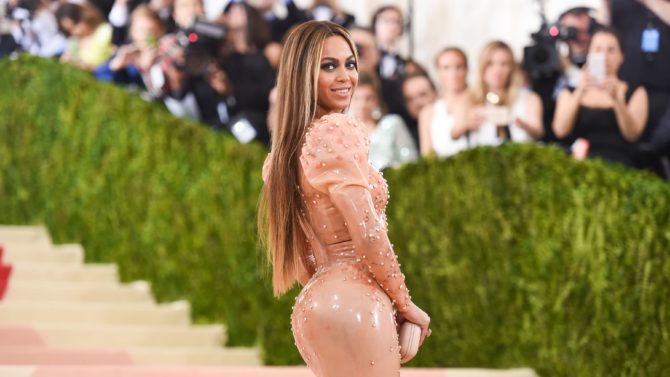 Beyoncé being sued by independent filmmaker Matthew Fulks who says her Lemonade trailer for HBO is a rip-off of his 2014 short film Palinoia. Fulks claims Columbia Records Senior Vice President of Video Production Bryan Younce had access to the video via a link in his email, according to The Wrap. Beyonce's Lemonade was made in late 2015.
Her song is about a tumultuous relationship, Fulks claims Palinoia is as well.
According to The Hollywood Reporter, Fulks says "nine visual elements in 39 seconds of the 60-second trailer" were lifted for Beyonce's video, including the scene in the parking garage and one with graffiti on the wall when Mrs. Shawn Carter has her head down.
"The number of aesthetic decisions included in Plaintiff's PALINOIA Work that are parroted in Defendants' LEMONADE Trailer demonstrates that the LEMONADE Trailer is substantially similar to the PALINOIA Work," states the complaint posted on THR. "The misappropriated content includes both the particular elements that the Plaintiff chose to comprise the PALINOIA Work and the coordination and arrangement of those particular elements."
Fulks is claiming copyright infringement and wants profits from Beyonce's hit album.
See Beyonce's Lemonade Trailer for HBO:
Here is Fulks's Palinoia short film: