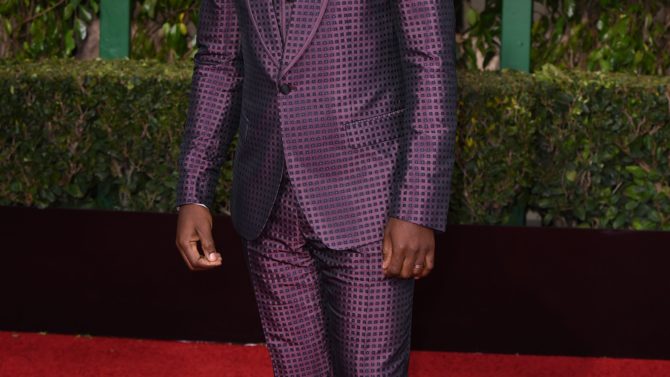 David Oyelowo is one of the latest actors to speak out against the 2016 Oscar's lack of diversity in this year's nominations. Oyelowo, who did not receive a nomination from the Academy last year for his Martin Luther King Jr. portrayal in Selma, addressed the "all-white nominations" during the King Legacy Awards that took place last night, where Academy President Cheryl Boone Isaacs was being honored.
"A year ago, I did a film called Selma, and after the Academy Awards, Cheryl invited me to her office to talk about what went wrong then. We had a deep and meaningful conversation. For 20 opportunities to celebrate actors of color, actresses of color, to be missed last year is one thing; for that to happen again this year is unforgivable."
The academy member went on to explain how the nominations did not reflect him or the nation. "The reason why the Oscars are so important is because it is the zenith, it is the epitome, it is the height of celebration of artistic endeavor within the filmmaking community. We grow up aspiring, dreaming, longing to be accepted into that august establishment because it is the height of excellence. I would like to walk away and say it doesn't matter, but it does, because that acknowledgement changes the trajectory of your life, your career, and the culture of the world we live in."
"Cheryl needs us to pray that by that date, change is going to come. We need to pray for Cheryl, we need to support Cheryl, we need to love Cheryl. We cannot afford to get bitter, we cannot afford to get negative. But we must make our voice heard," Oyelowo concluded.
This year, the Oscars nominated 20 white actors as the best performances of the year, generating a widespread controversy. Chi-raq director Spike Lee and actress Jada Pinkett Smith announced they are boycotting the ceremony hosted by Chris Rock on February 28th over a lack of diversity among nominees.
"How is it possible for the second consecutive year all 20 contenders under the acting category are white? And let's not even get into the other branches," Lee wrote on Instagram. "Forty white actors in two years and no flava at all. We can't act?! WTF!!"