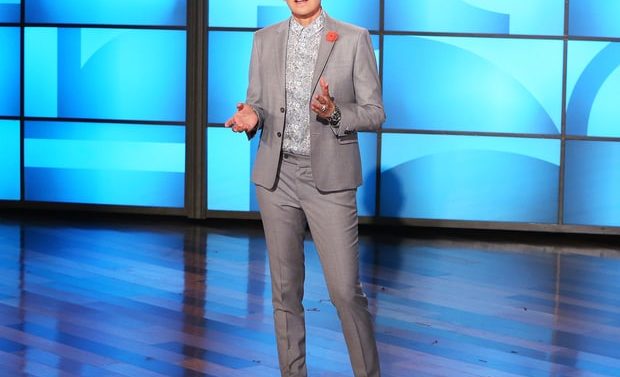 Ellen DeGeneres is speaking out against the controversial "religious freedom" bill passed in Mississippi this week, calling it "the definition of discrimination." The comedian addressed the issue Thursday during her opening monologue on The Ellen DeGeneres Show.
"It's also something that the Supreme Court already ruled on when they made marriage a right for everyone," DeGeneres said, noting that the bill is a human rights issue. "And they're Supreme. I mean, that's the best you can get. Like the Nacho Supreme from Taco Bell."
DeGeneres continued,  "If you're in Mississippi or North Carolina or anywhere and you're saddened by the fact that people are judging you based on who you love, don't lose hope," she said. "I was fired for being gay, and I know what it feels like. I lost everything. But look at me now. I could buy that governor's mansion, flip it, and make a $7 million dollar profit."
Mississippi Gov. Phil Bryant signed the controversial "religious freedom" bill into law on Tuesday.  The legislation, HB 1523, states that the state government will not punish people who refuse to provide services to people because of a religious opposition to same-sex marriage, extramarital sex or transgender people.
Bryant released a full statement on his decision on Twitter, saying he signed the bill into law "to protect sincerely held religious beliefs and moral convictions … from discriminatory action by state government."
https://twitter.com/PhilBryantMS/status/717386566897963008/photo/1
The Ellen DeGeneres Show airs weekdays at 4 p.m. on NBC.