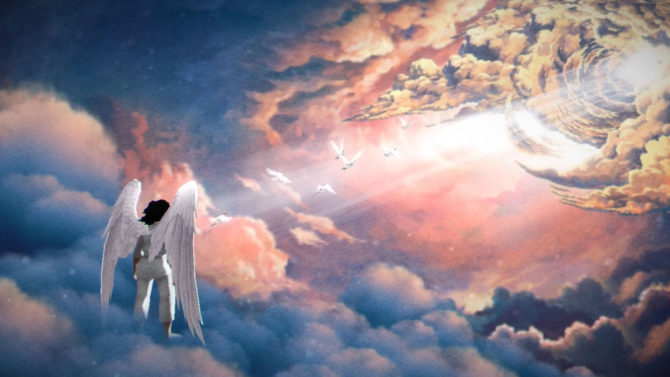 Kanye West is known for making controversial comments, but now the rapper is showing a more sensitive side of him by dedicating his new video game to his late mother, Donda West, who died on November 10, 2007, after complications from plastic surgery, in Marina del Rey, California. West has been collaborating with animation studio Encyclopedia Picture since 2015 on the video game called Only One, which is being directed by Isaiah Saxon and Sean Hellfritsch.
Snippets of the game were teased earlier this year during his performance at Madison Square Garden in support of his album The Life of Pablo.
The video game, no doubt, has a special place in Kanye's heart; the duo were inseparable. She often accompanied him to events and red carpets. Sadly, she never got to be a part of his big milestones: getting married and welcoming two children.
In the trailer, which he premiered Monday at the E3 Expo in Los Angeles, you can see souls flying to the heavens ahead of Donda who is riding a pegasus. About halfway through the clip, she spreads her angel wings to fly towards the white light.
Check out the trailer below: