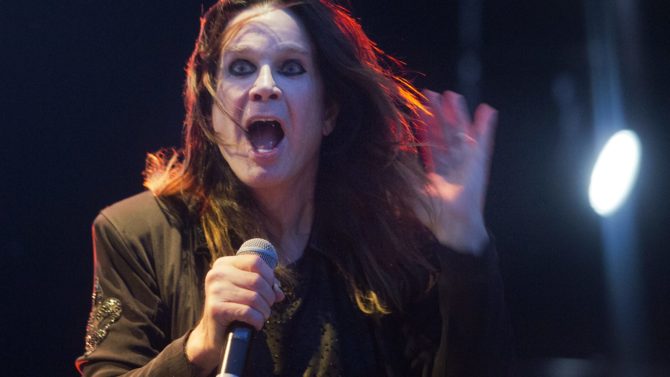 Things may be ok between Ozzy Osbourne and Sharon Osbourne, but now a former bandmate is ready to battle the Prince of Darkness in court. Bob Daisley is suing Osbourne for a whopping $2 million dollars for what he claims are unpaid royalties. Daisley co-wrote Osbourne's biggest solo hit Crazy Train and multiple other songs from albums including Diary of a Madman and Blizzard of Oz.
This is not the first time Daisley has attempted to collect money from the former Black Sabbath lead according to Osbourne's publicists Marcee Rondan and Mitch Schneider who spoke to The Wrap.
"For the past 36 years Mr. Daisley has been receiving bi-annual royalty statements and checks from Blizzard Music, totaling in the millions of dollars, which have been routinely cashed. Mr. Daisley has audited Blizzard Music accounts over the years using several different auditing firms who found no discrepancies. He has previously filed lawsuits in the UK and the US and has lost on each occasion," Rondan and Schneider said.
Adding, "We understand that Mr. Daisley is now in retirement and that these funds are his main source of income, so it is his right to be diligent with his money, but after 36 years, this is tantamount to harassment," the statement continued. "We would have hoped that after 36 years that Mr. Daisley would have lost his unhealthy personal obsession and resentment towards Mr. Osbourne's success. Blizzard Music and Mr. Osbourne plan to vigorously defend these proceedings."