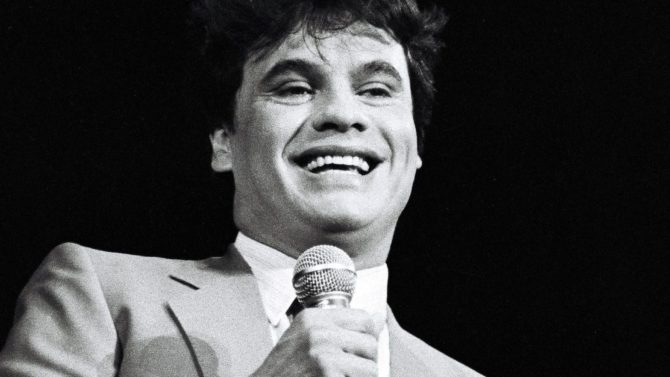 Alberto Aguilera Valadez, better known as Juan Gabriel, died Sunday morning in Santa Monica, California. Univision is reporting he died of a heart attack at 11:30am. The 66-year-old performed a concert on Friday while in Los Angeles as part of his MeXXIco es todo (Mexico is everything) tour at The Forum.
TMZ is reporting that his body is currently with the Los Angeles county medical examiner. No foul play is suspected.
Mexican President Enrique Peña Nieto took to social media to confirm the news:
"I regret the death of Juan Gabriel, one of the great musical icons of our country," Pena Nieto said on Twitter. "My condolences to his family and friends."
He added in a second Tweet, "His voice and talent represented Mexico. His music is his legacy to the world. He is gone too soon. May he rest in peace."
The singer-songwriter was born in Parácuaro, Michoacán to parents Gabriel Aguilera Rodriguez and Victoria Valades Rojas. He was the youngest of ten children. At the age of 15, he ran away from boarding school to pursue a career in the music industry.
JuanGa, as he was affectionately known, sold more than 100 million albums during a career that spans nearly 50 years. His songs were mainly ballads that focuses on love and heartbreak. His fans were famous for breaking into tears during any of his concerts.
Story developing…