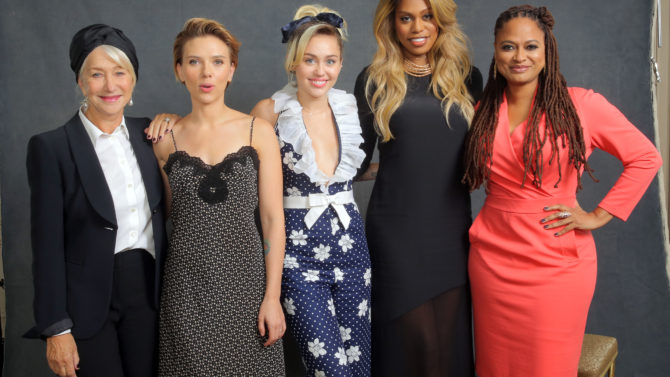 Women in Hollywood gathered for a special luncheon on Friday morning to help Variety honor Academy Award-winning actress Dame Helen Mirren, Fashion Designer Georgina Chapman, actress Laverne Cox, actress Scarlett Johansson, singer Miley Cyrus, director Ava DuVerney, and Spanx-creator Sara Blakely for their humanitarian efforts to varied charities.
Variety Latino spoke to DuVerney, SAG-AFTRA President Gabrielle Carteris, actress Jamie Brewer, Warner Bros. President Blair Rich, actress Victoria Justice, and Producer Dany Garcia about their participation in the morning's events.
"This is an incredible honor for me to be amongst, and I want to congratulate all these women," Carteris said. "They've made an impact in our country and in our industry. When I was looking at all the people being honored I was thinking, 'how tremendous.' Each one has done something tremendous to make a shift in our industry and in the world."
American Horror Story star Brewer, who was chosen by honoree Cyrus to give her her award, said, "All us women we have a voice. We share our voice through several things, music, film, TV, anything."
Today, women both in and out of Hollywood share their voices and passions many different ways but it's important that we never forget those we can help. You do not need to be an award-winning actress or director in order to make an impact in the lives of others. After hearing from so many of the women attending this event, it was clear that this is the message they wanted to spread.
Listen to the full video below: