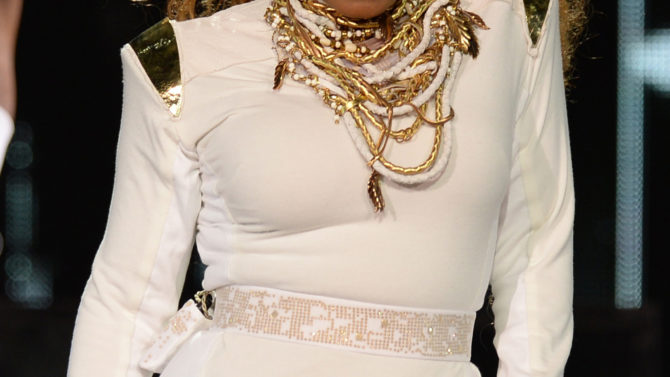 In a new Rolling Stone interview, Elton John takes aim at Janet Jackson, who is set to launch the European leg of her Unbreakable tour on March 30th in England. John, who prides himself on being a transparent artist off and onstage, isn't a fan of others who might not hold up to the same standards.
"You know, f–king music magazines writing a review of Janet Jackson saying, 'This is the greatest show—four and a half stars.' It's f–king lip-synced! Hello! That's not a show!" John said. "I'd rather go and see a drag queen. F–k off."
In January, Jackson rescheduled winter dates of her Unbreakable World Tour in order to undergo an unspecified surgery. Previously, she postponed a handful of concerts in October to rest her vocal cords.
More than a decade ago, John also accused Madonna of lip-syncing. "Madonna, best live act? F–k off," he told the audience at the Q Awards in 2002. "Since when has lip-syncing been live? Sorry about that, but I think everyone who lip-syncs on stage in public when you pay like 75 quid to see them should be shot."
"I say what I feel," he told Rolling Stone. "I probably went too far with Madonna, and I got very personal and I wrote her—she was very gracious."