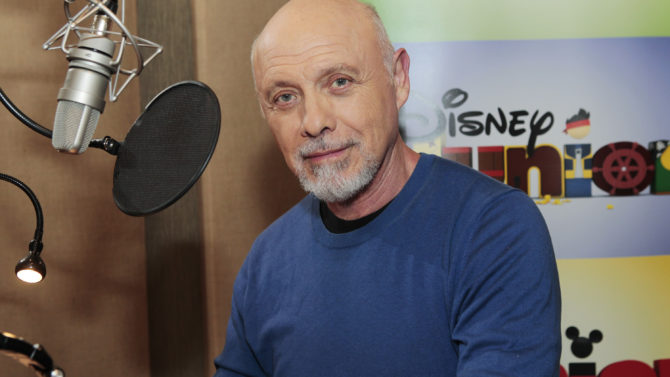 Hector Elizondo has been a working actor for roughly 50 years and he's completely unapologetic about wanting to focus more on voice work. His latest project on the Disney Channel's Elena of Avalor takes him to the magical land of Avalor where he transforms into the evil wizard Fiero. Not only was he looking forward to playing such a fun character, but he was even more excited about working on a show that represents the cultures from various Latin American countries.
"I'm so excited about this show because it's so cross-cultural," Elizondo told Variety Latino. "That's particularly important today. It's not a silly show about nothing. There are great lessons to be learned and a wonderful way of tying in the importance of the love of family, love of culture, and ultimately love of citizenship."
He added, "I prefer being in front of a microphone rather than on camera though God knows I've done that for fifty some odd years. I love the idea that a young lady such as Elena has a frame of reference and that she's highly relatable to people. It's a great conduit for ethical values."
Elizondo laughed as he recalled how much fun he had voicing characters, including Fiero. He said he enjoys having no limits to a character since they are animated.
"I love my character, Fiero. He's the perfect example of when people lose their way through resentment and jealousy. He was in a position to be a good guy but he ended up a bad guy. He also has the coolest costume! He's so cranky. This is what I love about doing shows like this, as a voice actor I can run the gamut from good guys to bad guys to funny guys and no one even has to know what you look like. I prefer that."
The evil wizard Fiero turns Elena's family to stone so she turns to the newly appointed Royal Wizard Matero for help. Will he be able to undo the spell and save her family?
Tune into the Disney channel to watch the veteran actor on the animated series Friday, August 26, 2016, at 7:30pm on