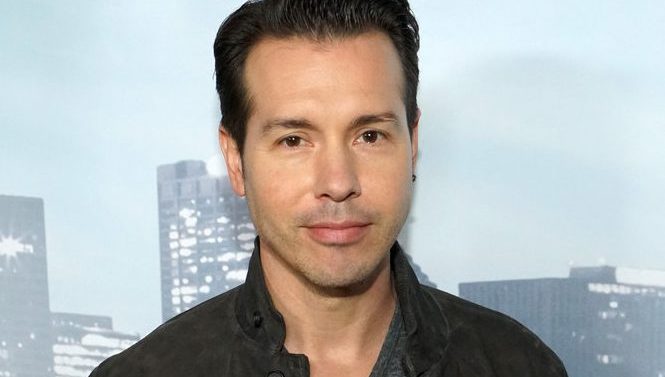 It's a bittersweet time for actor Jon Seda. As he prepares to say goodbye to his friends on NBC's Chicago P.D. on Wednesday night during a special crossover episode with Chicago Med, he looks ahead to his character's promotion on Chicago Justice. Variety Latino spoke to Seda recently at the "One Chicago Day" press event where he spoke about saying one goodbye before starting on an all new show in the new year.
"It wasn't really that easy after being over 4 plus years on the show," Seda told Variety Latino about his exit from Chicago P.D. "The camaraderie with the other castmates and the crew has been incredible. But this is amazing what Dick Wolf and NBC have going on here, it's so unique and the first time something like this has ever happened. In regards to my character, this is the first time a character has spun off twice. I feel really fortunate because I get to work with so many different, great cast members from Fire, P.D., and Med and now Justice. I'm just having a great time."
Seda's character Antonio Dawson will be heading over to Chicago Justice when it premieres January 15, 2017. He'll get to play with a whole new set of actors including Carl Weathers, Phillip Winchester, Monica Barbaro, and Joelle Carter.
"Like in real life, cops often climb the ladder," Seda explained about Antonio's promotion. "Sometimes they start as vice or narcotics and some start in the gang unit. That experience then propels them to get picked to go into intelligence and then from there it's limitless where you can go. For Antonio, he started as patrol, then went to vice and then intelligence and now this is a promotion for him. He's going to be head investigator for the State Attorney's Office. So it's the same character just in a new place and with different people. He's still going after bad guys and arresting them and helping the city which is what he loves to do. He's going to be dealing with a lot of cases that you'd see in court."
Seda's move to Justice won't change things between Antonio and his love interest Brett (Kara Killmer). You'll see that storyline continue and who knows where things can lead.
"Antonio and Sylvie Brett from Fire are not the two that you would right away think of getting together but I think that's what is most intriguing about it. It's not like it's an easy decision for Antonio but they just find something in common with each other and they do a good job building it on Fire. Kara Killmer who plays her is just such a great talent. We're having a good time with it. We'll see where it goes."
The big Chicago P.D. and Chicago Med crossover event airs Wednesday night starting at 9pm ET only on NBC.