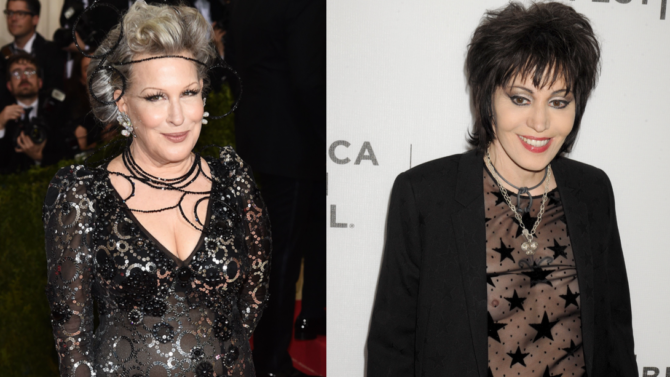 The Voice no estrenará sino hasta el 19 de septiembre, pero ya suenan los nombres de prominentes artistas que podrían convertirse en mentores en la temporada número 11 del concurso de talentos.
Según informa Us Weekly, la cantante Joan Jett, de 57 años, y artífice de éxitos como "I Love Rock N Roll" y "Bad Reputation" compartirá el amor por el rock and roll con Miley Cyrus, de 23.
Otra de las figuras que podría incorporarse al show es Bette Midler, cantante y actriz que protagonizó filmes como Hocus Pocus, The First Wives Club y Ruthless People y que estaría ayudando al novio de Gwen Stefani, Blake Shelton.
Por su parte el coach Adam Levine trabajaría mano a mano con el rockero Sammy Hagar, mejor conocido por sus éxitos "I Can't Drive 55" y "Why Can't This Be Love".
Hagar, de 68 años, se hizo más famoso cuando sustituyó a David Lee Roth como vocalista de Van Halen en 1985 hasta su salida en 1996. La agrupación se volvió a juntar para una reunión de dos años entre 2003 y 2005.
Y la nueva integrante del club de jueces, Alicia Keys contará con colaboración de Charlie Puth, quien cobró más fama luego de su dueto con Selena Gómez en el tema "We Don't Talk Anymore".
The Voice regresará el lunes 19 de septiembre pero la cadena NBC ofrecerá un adelanto luego de las ceremonia de clausura de los Juegos Olímpicos, el próximo 21 de agosto.