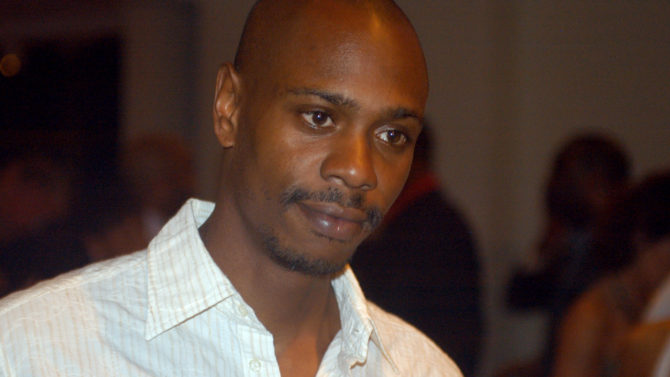 With only four days left before comedian Dave Chappelle hosts his first ever Saturday Day Night Live, NBC has released a teaser for the show to get fans even more excited. To the tune of this week's musical guests A Tribe Called Quest's "Can I Kick It," the promo shows Chappelle makes his big arrival to Studio 8H at 30 Rock while no one is around.
This is Chappelle's first big return to television since quitting his hit Comedy Central series Chappelle's Show in 2006. No word yet as to what topics will be covered during his episode. But with the election being decided on Tuesday night, there will sure be more of Alec Baldwin as Donald Trump and/or Kate McKinnon as Hillary Clinton.
Over the weekend, Chappelle was criticized for defending Trump in regards to the recording leaked of him talking to Billy Bush during a set in New York City while slamming Clinton. His representative released a statement to Variety saying he is actually a Clinton supporter and that he blasted both candidates during his act.
This is also the first time A Tribe Called Quest will perform on SNL. They're promoting the release of their new and final album, We Got It From Here… Thank You 4 Your Service. The group lost one of its founding members, Phife Dawg in March from complications of diabetes.