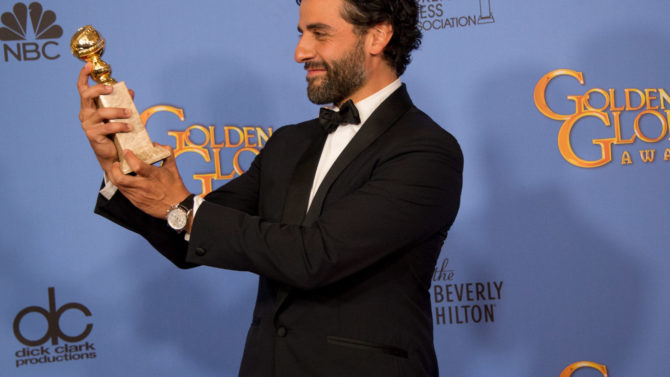 Oscar Isaac resultó el ganador como Mejor actor en una película de TV o serie limitada, por la cinta de HBO Show Me a Hero, durante la entrega número 73 de los Golden Globe Awards, celebrada este domingo 10 de enero en el Beverly Hilton Hotel de Los Ángeles.
El actor guatemalteco fue el primero de varios latinos que se llevó un premio esta noche. Gael García Bernal obtuvo su primer Golden Globe y le tocó el premio al Mejor actor en una serie de TV- Comedia, por la serie de Amazon Mozart in the Jungle. Alejandro González Iñárritu se llevó el galardón al Mejor director de película, por The Revenant.
Y  aunque esta fue una gran noche para los latinos, en declaraciones a los medios en la sala de prensa, Isaac afirmó que aún es difícil para los latinos obtener roles importantes en Hollywood.
"Está pasando, no hay muchos [latinos en Hollywood] y es difícil, es difícil para la gente que no luce como el prototipo en este país obtener roles importantes", dijo el actor a la prensa.
"Pero está pasando poco a poco y me siento muy agradecido, honrado y bendecido de tener la oportunidad de hacer esto y ojalá que continúe pasando y que los directores de casting puedan ver más allá de su idea limitada de lo que son los distintos grupos étnicos", concluyó.