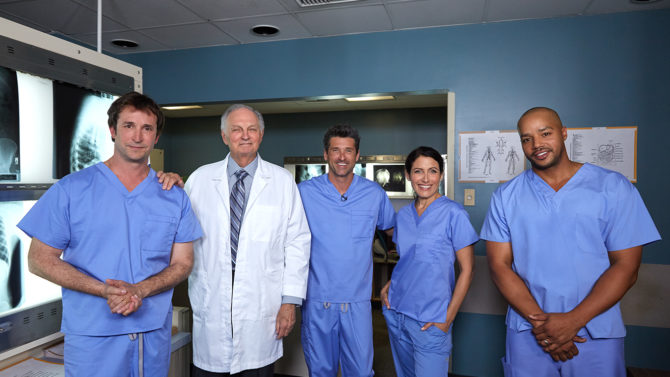 If you won't listen to your parents who encourage you to stay healthy, Cigna hopes you'll listen to some of the most popular TV doctors. A new campaign released on Thursday features Noah Wylie and Alan Alda from ER, Patrick Dempsey from Grey's Anatomy, Lisa Edelstein from House, and Donald Faison from Scrubs, who are asking fans to get an annual checkup.
According to a release, the former small screen medical team says, "We've saved hundreds of lives on TV. Now we're helping to save lives for real."
The health service organisation is determined to help save 100,000 lives a year, a number based on an estimate from the Center for Disease Control of how many people would be saved if everyone received his or her recommended preventive care.
This advertisement comes on the heels of an interview given by Dempsey this week saying he stayed "too long" on the popular ABC medical drama created by Shonda Rhimes.
The campaign also encourages consumers to know their BMI, cholesterol, blood pressure and blood sugar numbers, which are the main drivers of managing and reducing health care costs.The advertisements can be seen all over Cigna's social media channels as well as via television and digital outlets.