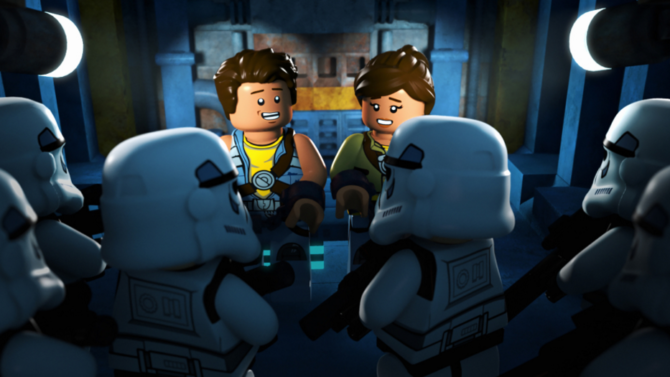 Star Wars fans are hankering for more of the intergalactic adventure brought to life after Star Wars: The Force Awakens, so Disney XD has the answer. Starting June 23, the network will release new episodes of Lego Star Wars: The Freemaker Adventures with new episodes coming out every day that week after the premiere.
The show is set between the events of The Empire Strikes Back and Return of the Jedi. It will feature all-new heroes and villains in an action-packed, comedic adventures with familiar characters and locations from the filmed "Star Wars"saga.
It stars the Freemaker family, three sibling scavengers who build and sell starships from the scoured debris of space battles strewn throughout the galaxy. When their youngest discovers a natural connection with the Force through an ancient artifact – the Kyber Saber – his world is turned upside down, and he and his family are thrown into an epic struggle against the Empire to restore peace and freedom to the galaxy. Throughout their adventures, the Freemakers explore new worlds, meet new and familiar characters, and learn the true value of what it means to be a family.
It stars Vanessa Lengies, Eugene Byrd, Nicolas Cantu, and Matthew Wood.
Check out the trailer below: