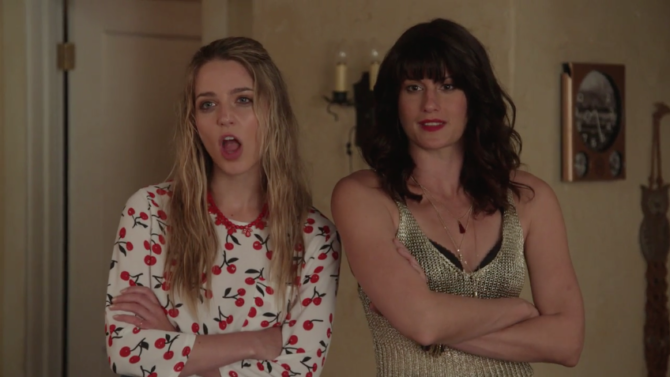 Like a proud dogfather, Snoop Dogg introduced the Mary + Jane presentation at the Television Critics panel via video on Sunday. During the panel, MTV debuted the first trailer for the series featuring Scout Durwood and Jessica Rothe as "millennial ganjapreneuers." Snoop, who is also an executive producer on the show, will guest star throughout season one and he sings the theme song.
"He does not play himself," said Executive Producer Deborah Kaplan according to Deadline. "He's like a Snoop Fairy. You have to watch to the very end"
MTV describes the show as, a "half-hour comedy about Jordan (Durwood) and Paige (Rothe), two twenty-something best friends who run an all-female weed delivery service in Los Angeles. Filled with funny, raw and bizarre adventures, the show explores the uncharted territory as Los Angeles comes out of the Green Closet and gets into high and higher times.
"Mary + Jane" is also executive produced by Harry Elfont (Can't Hardly Wait). Entertainment 360's Guymon Casady (Game of Thrones) Marcus Blakely and Jill McElroy serve as executive producers. Snoop Dogg and Ted Chung from MERRY JANE (MERRYJANE.com) serve as executive producers.
Mary + Jane premieres September 5 only on MTV.