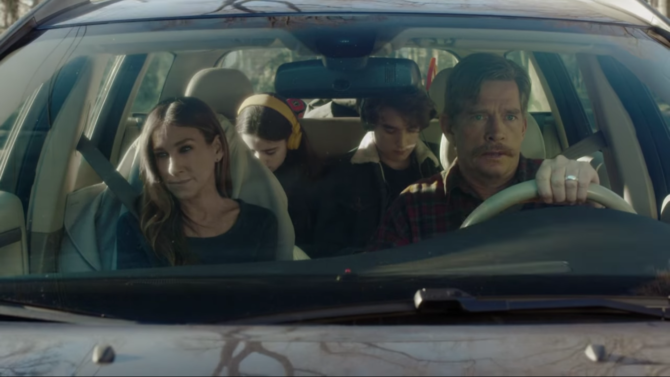 Divorce is a dirty business and Sarah Jessica Parker and Thomas Haden Church will be tackling that subject matter in a new HBO series aptly titled, Divorce. For fans of Sex and the City and the love advice dished by their favorite singleton Carrie Bradshaw, played by Parker, shouldn't expect to see much fashion and fun covered this time around. Although you will recognize a familiar face from the series, Molly Shannon—who played Carrie's book publisher— is back!
In this trailer, you'll see notice much of the "adult" behavior that comes along with a divorce including exchanging of middle fingers, passive aggressive banter, and physical damage of furniture and property. You can bet the happy couple never imagined any of this would happen on the day of their glorious wedding!
The former couple is parents to two children who will no doubt be caught in the crossfire. From what HBO has shown so far, there's really no inkling as to why this show is being listed as a comedy.
Divorce also co-stars Talia Balsam (No Strings Attached), Charles Kilgore (No Letting Go), and Sterling Jerins (World War Z). The series is set to premiere on Sunday, October 9.