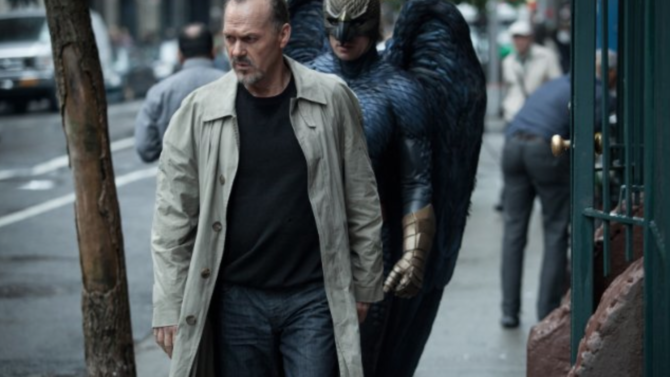 Para entrar en ambiente de la temporada donde se reconoce lo mejor del cine, ya sea de grandes producciones o proyectos independientes, los Gotham Independent Film Awards dieron a conocer a los nominados para esta entrega de premios que se llevará a cabo el 1ero de diciembre.
Y es que estos reconocimientos celebran, primordialmente, a talento nuevo y cintas indie que suelen convertirse en grandes producciones del cine.
"Boyhood", "Birdman" y "Under the Skin" son algunas que se postulan para ser las triunfadoras en esta entrega de los Gotham Awards.
Aquí la lista completa de los nominados: 
Mejor Película:
"Birdman" Director: Alejandro G. Iñárritu
"Boyhood" Director: Richard Linklater
"The Grand Budapest Hotel" Director: Wes Anderson
"Love Is Strange" Director: Lucas Joaquin
"Under the Skin" Director
Mejor Documental:
"Actress" Director: Douglas Tirola
"CITIZENFOUR" Director: Laura Poitras
"Life Itself" Director: Zak Piper
"Manakamana" Directores: Lucien Castaing-Taylor y Véréna Paravel
"Point and Shoot" Director: Marshall Curry
Premio Bingham Ray Mejor Nuevo Director :
Ana Lily Amirpour "A Girl Walks Home Alone at Night"
James Ward Byrkit "Coherence"
Dan Gilroy "Nightcrawler"
Eliza Hittman "It Felt Like Love"
Justin Simien "Dear White People"
Mejor Actor*:
Bill Hader "The Skeleton Twins"
Ethan Hawke "Boyhood"
Oscar Isaac "Most Violent Year"
Michael Keaton "Birdman"
Miles Teller "Whiplash"
* Los premios darán un reconocimiento especial a Steve Carell, Mark Ruffalo y Channing Tatum por su trabajo actoral en "Foxcatcher".
Mejor Actriz:
Patricia Arquette "Boyhood"
Gugu Mbatha-Raw "Beyond the Lights"
Julianne Moore "Still Alice"
Scarlett Johansson "Under the Skin"
Mia Wasikowska "Tracks"
Mejor Nuevo Actor:
Riz Ahmed "Nightcrawler"
Macon Blair "Blue Ruin"
Ellar Coltrane "Boyhood"
Joey King "Wish I Was Here"
Jenny Slate "Obvious Child"
Los ganadores de dichos premios serán elegidos por miembros del Independent Filmmaker Project quienes podrán votar en la internet del 19-26 de noviembre.