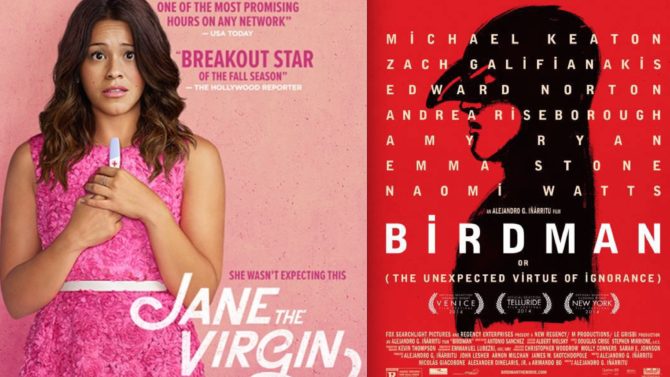 El American Film Institute (AFI) ya anunció su selección de las mejores películas y series del 2014, iniciando así con la temporada de premios.
Los reconocimientos este año, por primera vez, fueron otorgados a 11 películas, en vez de 10, entre las que se encuentran "American Sniper", "Boyhood", "Foxcatcher", "The Imitation Game", "Interestelar", "Into the Woods", "Nightcrawler", "Selma" y "Whiplash".
La cinta dirigida por Angelina Jolie, "Unbroken", que narra la historia del deportista Louis Zamperini, fue también reconocida, al igual que la última película del actor Michael Keaton, "Birdman", dirigida por el mexicano Alejandro González Iñárritu.
En cuanto a las series de televisión se refiere, AFI incluyó entre su selección de las 10 mejores series del 2014 a "Jane the Virgin", protagonizada por la talentosa Gina Rodríguez. La lista también incluyó a "The Americans", "Fargo", "Game of Thrones", "How to Get Away with Murder", "The Knick", "Mad Men", "Orange is the New Black", "Silicon Valley", y "Transparent".
Las selecciones de AFI son realizadas por un jurado compuesto por miembros del instituto, que incluyen académicos, artistas de cine y televisión, y críticos.
El anuncio precede las nominaciones a los Screen Actors Guild y los premios Globo de Oro, que se realizarán esta semana.