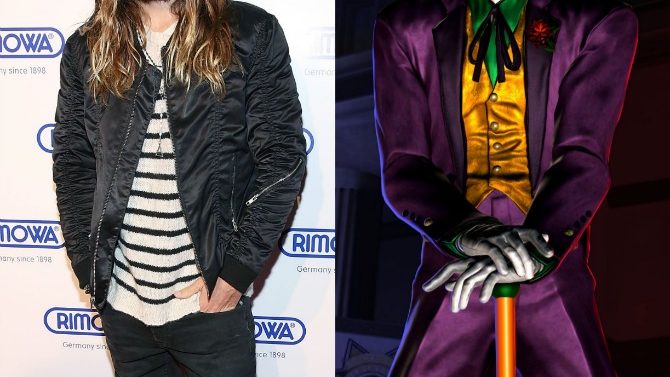 Ya extrañamos ver a Jared Leto en la pantalla grande pero al parecer el líder de la banda 30 Seconds to Mars podría regresar al cine más pronto de lo que imaginamos.
Según reportes, el ganador de un Oscar está en pláticas con Warner Bros. pera hacer el papel de The Joker en la película "Suicide Squad".
Aunque la noticia no se ha confirmado, nos emociona pensar que el de los ojos azules podría interpretar a este villano legendario.
La película de DC Comics "Suicide Squad" seguirá a un grupo de villanos de cómics que tienen una segunda oportunidad de redención si es que participan en una misión tipo black-ops para el gobierno.
Dirigida por David Ayer ("Fury"), "Suicide Squad" llegará a cines en agosto del 2016.
Además de la posible participación de Leto, se han escuchado de otros nombres que están supuestos a formar parte del elenco, entre ellos: Will Smith, Margot Robbie, Cara Delevingne, y Tom Hardy.
Cabe mencionar que el actor Jesse Eisenberg haría el papel del malvado Lex Luthor para "Suicide Squad", mismo personaje que  hará en "Batman v Superman: Dawn of Justice".
Seguiremos al pendiente de cualquier actualización y/o informe oficial.