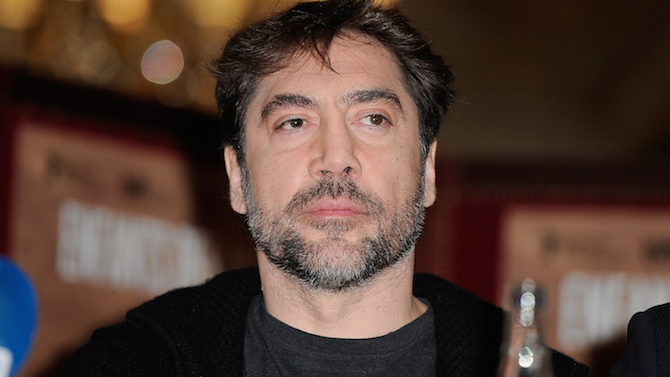 Puede que a Javier Bardem le guste ser villano, pero eso nunca le ha quitado el cariño de la gente, recordemos que el español fue elegido como el segundo latino más querido en la VL Power List que dimos a conocer hace pocas semanas.
Según informa Variety, el actor de "Biutiful" está en conversaciones para ser el antagonista de Jack Sparrow en "Pirates of the Caribbean 5."
La quinta parte de esta franquicia, se está filmando en Australia y se llamará "Pirates of the Caribbean: Dead Men Tell No Tales" y además de Johnny Depp, se espera que vuelva Orlando Bloom en el papel de Will Turner y Geoffrey Rush como Captain Barbossa, entre otros recurrentes personajes.
Pero Bardem está familiarizado con la historia de piratas, recordemos que su esposa Penélope Cruz, quien recientemente fue nombrada como la mujer más sexy según Esquire, actúo en 2012 en "Pirates of the Caribbean: On Stranger Tides" donde hizo el papel de Angélica.
¿Será que Bardem quiere vengarse de Depp?
Fuentes le dijeron a Variety que se espera Bardem para sea un pirata fantasma que se enfrentará a con el Capitán Jack Sparrow.
Al principio del proceso de casting, el estudio también había visto la posibilidad de que Jared Leto hiciera de villano, pero luego eso se descartó.
Esta no sería la primera vez que vemos al español como villano, ya lo hemos visto antes en "Skyfall" y en "No Country for Old Men", película que le valió un Oscar como Mejor Actor.
La película llegará a los cines en julio de 2017
¿Te gustaría ver a Bardem como villano en esta peli?