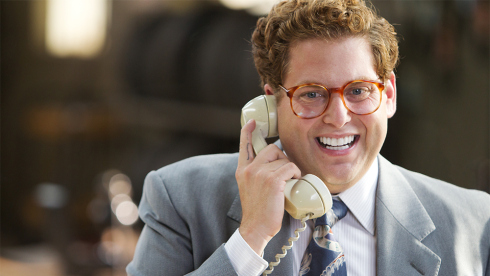 Como la mayoría de los actores, Jonah Hill estaba desesperado por trabajar con Martin Scorsese. Tan desesperado, de hecho, que optó por aceptar una reducción de varios millones de dólares con el fin de tener una parte en "The Wolf of Wall Street," el actor reveló a Howard Stern.
En lugar de ganar sus siete cifras habituales, Hill optó por aceptar "el salario mínimo" de SAG para el rodaje de siete meses, que es de alrededor de $60,000, antes de comisiones e impuestos.
Pero ésta no es la primera vez que una estrella de cine ha tomado una reducción salarial para poder trabajar en un proyecto especial. Leonardo DiCaprio, estrella principal de "The Wolf of Wall Street," aceptó una reducción salarial de su habitual tarifa de $20 millones de dólares para protagonizar en "Inception," el blockbuster de Christopher Nolan del 2011. Debido a que Warner Bros. pensó que "Inception" era un riesgo, DiCaprio decidió sacrificar su salario normal a cambio de ganar "first-dollar gross points." Eso significa que recibe dinero que viene directamente de la venta de boletos, una vez que el estudio ha recuperado el dinero que le pagó como avance.
El riesgo valió la pena para DiCaprio quien en total, ganó unos $50 millones de dolares por "Inception." La reducción salarial extrema de Hill en "The Wolf of Wall Street" probablemente significa que él también tiene un acuerdo similar al de DiCaprio por "Inception."
Ésta es la segunda nominación al Oscar para Hill – la primera fue por "Moneyball." Ahora está otra vez nominado como Mejor Actor Secundario por su papel en "The Wolf of Wall Street."