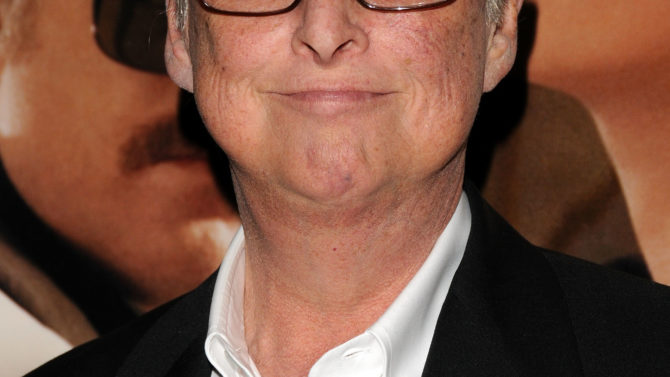 El 20 de noviembre murió el querido director Mike Nichols, quien no sólo tuvo una extensa carrera en el cine, donde brilló con cintas como "The Graduate" y "Closer", si no que también en teatro y televisión.
De hecho ha sido una de las pocas celebridades EGOT, es decir fue reconocido con al menos un premio de cada Academia, contando con Oscar, Grammy, Tony y Emmy.
La noticia fue dada a conocer por James Goldston, presidente de ABC.
"En una carrera triunfal que se extendió por más de seis décadas, Mike creó algunas de las obras más emblemáticas del cine estadounidense, la televisión y el teatro, un sorprendente canon que va desde "The Graduate"," Working Girland" , "Who's Afraid of Virginia Woolf", hasta "Closer" "Charlie Wilson's War," "Annie", "Spamalot", "The Birdcageand" "Angels in America"" y agregó:  "Fue un verdadero visionario, ganando los honores más altos en las artes por su trabajo como director, escritor, productor y cómico".
Su muerte marca la partida de uno de los grandes de Hollywood, por lo que las celebridades no se quedaron atrás y mostraron su pesar recordando a Nichols.
El actor Al Pacino también mostró su pesar por la muerte de Mike Nichols, con quien trabajó en "Angels in America."
"Yo lo amaba tanto. No sé lo que puedo decir. Me ha impactado. Yo sabía que tenía un problema con su corazón. Estoy como tiritando por ello. En este punto, es difícil para mí mencionarlo, excepto que si deseas medir la civilidad, que es lo más alto que he visto a nadie ir. Él era realmente un ser humano con un alto nivel de sofisticación. Ciertamente, el otro día, yo estaba pensando en querer trabajar con él de nuevo. Así es como él estaba vivo para mí."
Tom Hanks, quien trabajó con él en "Charlie Wilson's War," dijo: "Adelante. Siempre tenemos que seguir adelante. De lo contrario, ¿qué será de nosotros? ", comentó el actor. "Mike Nichols, cambió la vida de aquellos que lo conocieron, amaron, y extrañaron."
Julia Roberts, en tanto que actuó junto a Hanks en esta comedia dijo que era el "más querido amigo."
Meryl Streep, actriz quien trabajó con él en diversas películas como, "Silkwood" (1983) "Heartburn" (1986) "Postcards from the Edge"(1990) y en las dos partes de las series de HBO "Angels in America" en 2003, dijo unas palabras mediante un comunicado.
"Una inspiración y una alegría, un director que lloró cuando rió, un amigo, sin el cuál además no podríamos imaginar nuestro mundo, un hombre irremplazable."
Steven Spielberg, también dio a conocer su pesar a través de una nota: "Mike era un amigo, una musa, un mentor, uno de los más grandes directores de cine y teatro de los Estados Unidos, de todos los tiempos  y una de las personas más generosas que he conocido."
Otras celebridades se manifestaron a través de Twitter, donde reconocieron al director y también le mandaron fuerzas a su familia, en especial a su esposa, Diane Sawyer.