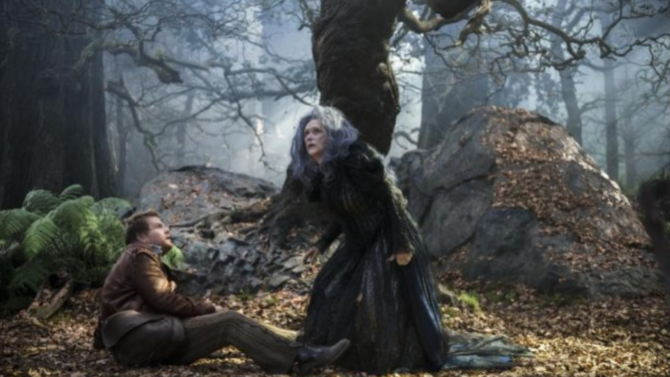 "Cuidado con lo que deseas porque se podría convertir en realidad…"
Ese es el lema de la nueva película de Disney "Into the Woods" cuyo trailer salió ayer dejando a todos intrigados.

VER TAMBIÉN: 'Fifty Shades of Grey' – ¡el trailer ya llegó! (VIDEO)
La película cuenta con un elenco de lujo, entre ellos: Anna Kendrick, Chris Pine, Meryl Streep, Emily Blunt y Johnny Depp, aunque del personaje de Depp sólo vemos sus garras de lobo.
Streep se convertirá en una bruja que intenta darle una lección a todos aquellos personajes conocidos como Cinderella, Little Red Riding Hood, Rapunzel y Jack and the Beanstalk, que han pedido deseos.
VER TAMBIÉN: 'Batkid Begins' nos recuerda lo lindo que es la vida (VIDEO)
Esta película de fantasía se estrena el 25 de diciembre, justo a tiempo para las fiestas decembrinas.
¿Qué te parece el trailer?