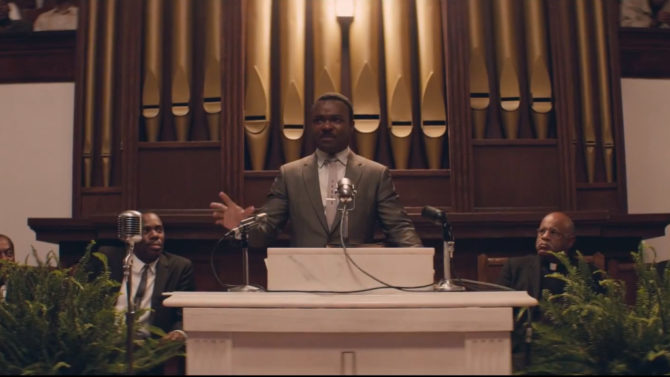 Llegó el primer trailer de "Selma", película que cuenta la historia del político y activista Martin Luther King Jr. la cual es una más esperadas del último tiempo, ya que se piensa que podría tener una chance en los Oscar.
La cinta está protagonizada por el actor David Oyelowo, quien hará el papel del Dr. King. y al que antes habíamos visto en películas como "The Help" (2011) y "Rise of the Planet of the Apes" (2011).
Al principio se pensaba que Lee Daniels la dirigiría, pero este director estaba ocupado con la cinta "The Butler", por lo que finalmente se llegó al acuerdo de que Ava DuVernay, estaría a cargo de historia.
La película se centra en la marcha desde Selma a Montgomery, Alabama, en 1965 para hacer campaña por la igualdad de derechos de voto.
Además del protagonista podemos ver varias estrellas en el filme, tales como Cuba Gooding Jr., Common, Wendell Pierce y Tim Roth,entre otros.
También en el elenco se encuentra Lorraine Toussaint, quien hace el papel de Vee en "Orange is The New Black" y también vemos unos cameos de la prsentadora Oprah Winfrey.
La película se estrenará el 9 de enero, justo para el 50 aniversario de la Ley de Derecho a Voto.
Acá puedes ver el intenso trailer.
¿Qué te parece la película?