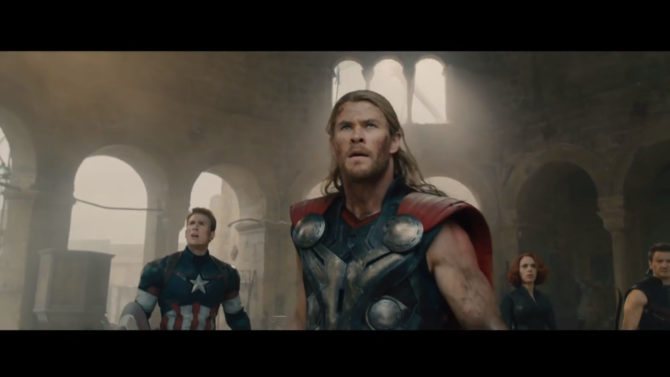 Llegó el nuevo trailer de 'The Avengers: Age of Ultron" el cuál es un poco más oscuro que el anterior y escuchamos nuevamente la voz de Ultron que amenaza con la destrucción de los superhéroes.
Este clip es 19 segundos más largo que el primer trailer que se estrenó oficialmente hace dos semanas en Agents of S.H.I.E.L.D. de ABC.
En esta taquillera cinta nuevamente podremos ver a Robert Downey Jr. como Iron Man, a Chris Evans como Captain American y a Scarlett Johansson como Black Widow.
También estarán Mark Ruffalo, en el papel de Hulk, Jeremy Renner como Hawkeye y por su puesto Chris Hemsworth como Thor.
Lo que no sabemos es que si Loki, interpretado por Tom Hiddleston vuelva, tampoco sabemos que sucederá con Heimdall, a pesar de que el propio Idris Elba dijo que ambos estaban, aún no sabemos si eso es cierto, pues no aparecieron en este trailer.
Recordemos que la primera película de "Avengers" en 2012, dirigida también por Joss Whedon, fue la tercera película más exitosa de todos los tiempos, con ingresos mundiales de $1.5 billones.
"Avengers: Age of Ultron" llegará a los cines el 1 de mayo de 2015.
Acá te dejamos el trailer.
¿Estás emocionado con "Avengers"?