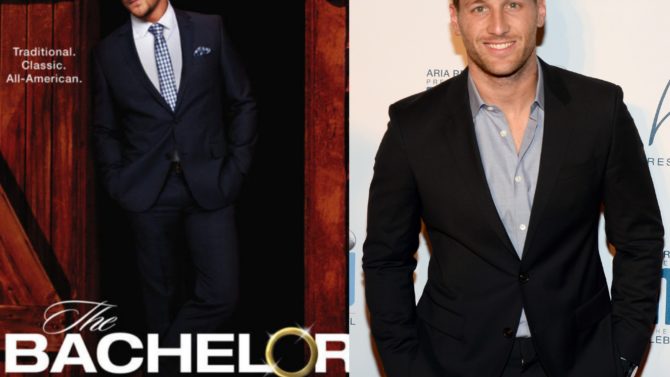 Traditional. Classic. All-American. That's how ABC is marketing new 'Bachelor' Chris Soules in its campaign for the upcoming season, premiering January 5.
Some have taken the tagline as the network throwing shade at Juan Pablo, who, by the way, was born in Ithaca, New York.
And what is All-American anyways? For 2014 it seems a bit archaic, given the more than 55 million Latinos in this country. Does having Venezuelan blood make you less American? Does the fact that he lived in Miami (technically part of the good ol' U.S. of A even though it can feel more like the capital of Latin America) take away some of your All American-ness? Is it because he plays fútbol and not football?
I'm confused…
Still, I'm not convinced we should weep for Juan Pablo. Was he used and then disposed like an old cigarette bud? Sure, but like every reality show, you sell a little bit of your soul in exchange for the exposure, and if that's not explicitly stated in the contract then that's because it's more than implied. And let's just all stop pretending we care about these people beyond the headline of the day (SEE ALSO: Juan Pablo Galavis and Nikki Ferrell of 'The Bachelor' Split).
Am I being unreasonable? Let me ask you this: What is New York from "Flavor of Love" up to these days?
Honestly, it's hard for me to feel bad for these people. People get used every day, for free, and no one sticks up for them. You want to feel bad about something, feel bad about the migrant workers picking tomatoes out there.
Also, if you want diversity and authenticity, you're going to have to look beyond primetime. As the first Latin "Bachelor," Juan Pablo was meant to represent ALL Latin men, and that in itself is a mistake.
But if you still feel bad for him, I guarantee you this: Juan Pablo is fine, probably promoting a Halloween party at a sweaty Miami nightclub with watered down $15 drinks and a $50 cover.
Some would say that the douche factor was exceptionally high with him and he deserves whatever shade the network is supposedly throwing at him.
What say you?