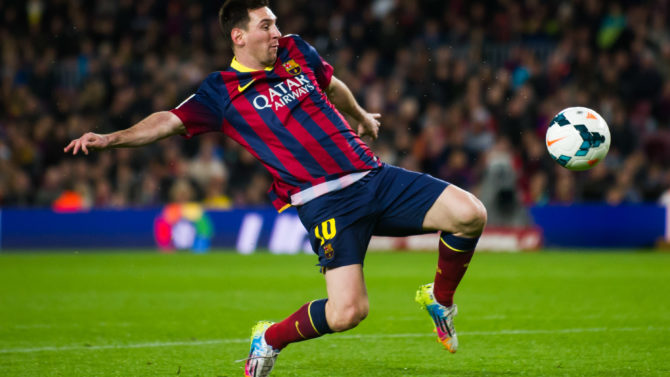 Ganador de cuatro balones de oro y autor de más de 200 goles con su equipo FC Barcelona, Lionel Messi ahora tendrá su propio documental.
El director español Álex de la Iglesia ("The Days of the Beast," "Common Weatlth") será el encargado de contar la historia del jugador argentino, considerado por muchos como el mejor futbolista del mundo. El director se ha trasladado a Barcelona, España para recorrer la historia de Messi y el FC Barcelona, equipo en el que juega actualmente.
El rodaje del documental "Messi" ya empezó y se grabarán escenas en varias ciudades de Argentina. En Buenos Aires se entrevistó a futbolistas como Cesar Luis Menotti y Alejandro Sabella sobre la carrera del jugador.
Messi, mejor conocido como "La Pulga," nació en Rosario, Argentina, donde se grabarán las escenas de su infancia y la escuela donde el futbolista jugó su primer partido oficial.
La historia fue escrita por Jorge Valdano, ex-jugador de fútbol que también formó parte del equipo ganador de Argentina en el mundial de 1986. Ahora es periodista y gerente del equipo español Real Madrid.
Será un verano lleno de fútbol ya que el Mundial, o"Copa do Mundo" como se le dice en portugues, empieza en junio en Brasil y se espera que el documental salga justo antes o alrededor de esas fechas. Aún no se sabe si el documental saldrá sólo en salas de cine o también por televisión.
Lo cierto es que sólo faltan 100 días para que empiece el Mundial.
¡Qué emoción!