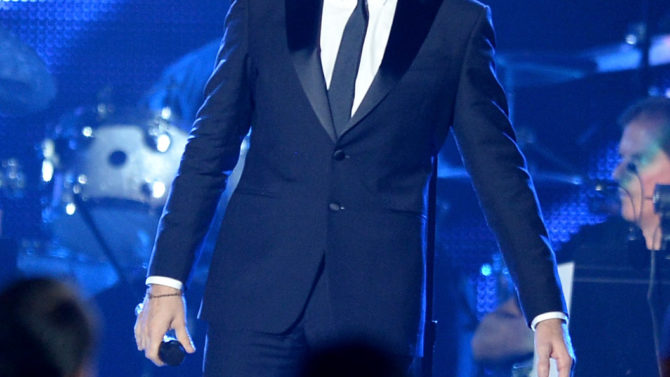 Sonriente y con guión en mano, Juanes anunció a través de su Instagram que él será el encargado de la música para la nueva serie "Jane The Virgin."
Según lo que vemos, la canción será "Una Flor," la hermosa balada de su último disco, "Loco de Amor."
Juanes no es el único latino que participará en la serie; Gina Rodriguez y Jaime Camil protagonizan juntos.
VER TAMBIEN: Gina Rodriguez será la estrella de la nueva serie "Jane the Virgin" 
"Jane the Virgin" es una adaptación de la exitosa telenovela venezolana "Juana la Virgen." Jane (Rodriguez) es una joven trabajadora y muy religiosa, pero su vida se transforma cuando queda embarazada, accidentalmente, por inseminación artificial.
Camil hará el papel de Rubio, un famoso actor de telenovelas quien tendrá una conexión interesante con Jane.
Suena interesante, ¿no creen?
VER TAMBIEN: Jaime Camil se une al elenco de "Jane the Virgin"
La serie actualmente está en fase piloto para la cadena CW, pero esperemos que la ordenen como una serie, y asi muy pronto veremos a Camil y a Rodriguez en la pantalla chica y claro, escucharemos la música que nos encanta de Juanes.
Por el momento, el colombiano se encuentra promocionando su nuevo álbum "Loco de Amor." Mira nuestra entrevista con él donde nos platicó sobre el álbum y de sus grandes amores.