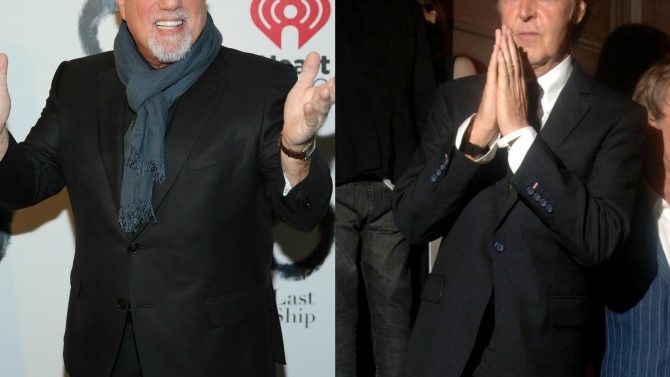 Billy Joel forma parte del próximo homenaje que se le rendirá a Paul McCartney a través del disco "The Art of McCartney" y él se encargó de cubrir la romántica canción "Maybe I'm Amazed".
El audio del cover de 1970 ha causado furor en las redes sociales ya que el pianista estadounidense se escucha como los mismos dioses.
Escucha por ti mismo:
Otros artistas de renombre que forman parte de este homenaje son: The Cure, Chrissie Hynde, Alice Cooper y Corinne Bailey Rae.
Cabe mencionar que el álbum "The Art of McCartney" se lanzará el 18 de noviembre.
Entra aquí para la lista completa de las canciones y artistas que serán parte de este merecido tributo al músico británico.